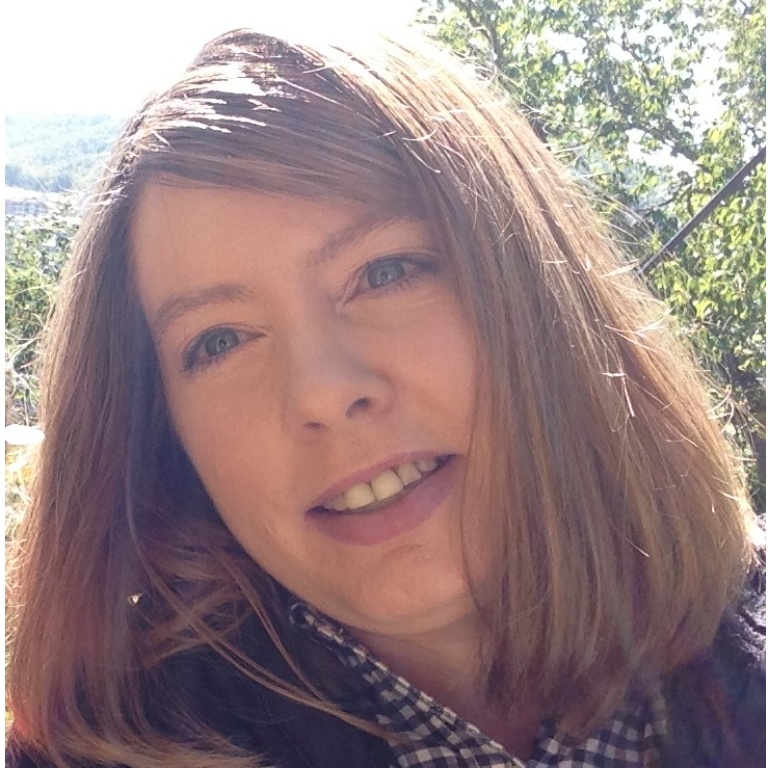 Email:

nrlyon@iu.edu
Campus:

IU Bloomington, IUPUI
Meet Lora Fox, an IU staff member who has learned to balance managing administrative systems, pursuing her master's degree, and making it to marching band events.
How does it feel to be receiving an Outstanding Staff Mentor/Advocate award from the IU Center of Excellence for Women in Technology?
I first want to thank Brandi Rund for nominating me for the Outstanding Staff Mentor/Advocate award. I am excited, surprised, and extremely honored to be recognized by the IU Center of Excellence for Women in Technology. This is an amazing experience and a highlight in my career.
What is your job position, how long have you been working in that position?
My position is, Assistant Manager UITS Support Center Frontline at IUPUI. I've been with the Support Center for 26 years and in my current role for 18 years.
What was your path to get to where you are now? Were you always in tech?
My professional experience has always been in technology. I've been extremely fortunate to have spent my entire IT career with the UITS Support Center. I started as an hourly consultant and moved into a full-time position where I've held different roles on our team.

In my first role as a full-time staff member, I was offered the position of Training Coordinator where I was responsible for creating and implementing a training program for our staff. I supervised staff, created our staff schedule, conducted interviews, and hired all of our part-time staff.

When I expressed an interest in System Administration, I was able to work with our Server Administrator and become their backup when they were out of the office. They knew I was eager to learn, and they taught me everything they knew to help me succeed. I was able to learn, gain knowledge and valuable experience and when they moved into a different position, I was able to move into the Server Administrator role. I was responsible for all of our servers and workstations in addition to supervising responsibilities.

As I continued to advance in my career, I knew I wanted to move into a leadership position where I was able to supervise and manage staff. I believe my previous experiences helped me move into the role that I'm currently in today. My job is extremely rewarding, and I enjoy managing a fantastic team. I know how lucky I am to have a very supportive and encouraging team.
How has your experience as a woman in tech been? Have you ever been in a position where you were the only woman in a room?
Overall, my experience has been very rewarding, and I've seen many positive changes over the years. When I first started in technology, there weren't many women who were in IT. I've been able to have fantastic mentors and women who paved the way and helped guide me throughout my career. I'm a quiet, reserved, and analytical person so when I started my career in technology, I was intimidated. I was worried I would say the wrong thing, if I would be respected, or if I would be taken seriously. As I gained more experience, my confidence grew.
What advice do you have for current women employed in tech or looking to enter the tech industry?
My parents and grandparents taught me the importance of hard work at a very early age. I had the opportunity to learn wisdom from my mother and grandmother who instilled in me a tremendous work ethic. I saw how hard they worked and the sacrifices they made. My parents and grandparents told me that you should always do more than what is asked of you, that if you make a mistake own up to it, if you say you are going to do something make sure you follow through, do your best, and that honesty and trust if lost, is difficult to earn back. I have carried that with me throughout my career.

My advice is to follow your passion and look for what drives you to succeed. Don't be afraid to try something new or take risks. Show initiative by volunteering to take on a new project or bring up ideas that you have that can improve processes. Have an understanding that no matter what path you take with Technology, changes happen frequently. It's how you respond to change that has an impact on how your team views the change whether positively or negatively. Be inquisitive and ask questions. Find a mentor who you look up to, someone who will give you feedback, can be a sounding board, and can help provide you with guidance as you move up in your career. Research positions that are of interest to you and talk to people in that field on the positives and challenges they have in their role. Don't be afraid of failure. We learn the most from our mistakes and failures. It's how you overcome and what you learn from them that teaches you valuable lessons. Most importantly believe in yourself.
What are your passions outside of the workplace?
I enjoy spending time with my family, watching my daughter play soccer and run track, and we love traveling the country in our RV. I'm a huge sports fan so you'll often find me watching a game on TV or listening to a game in the car.