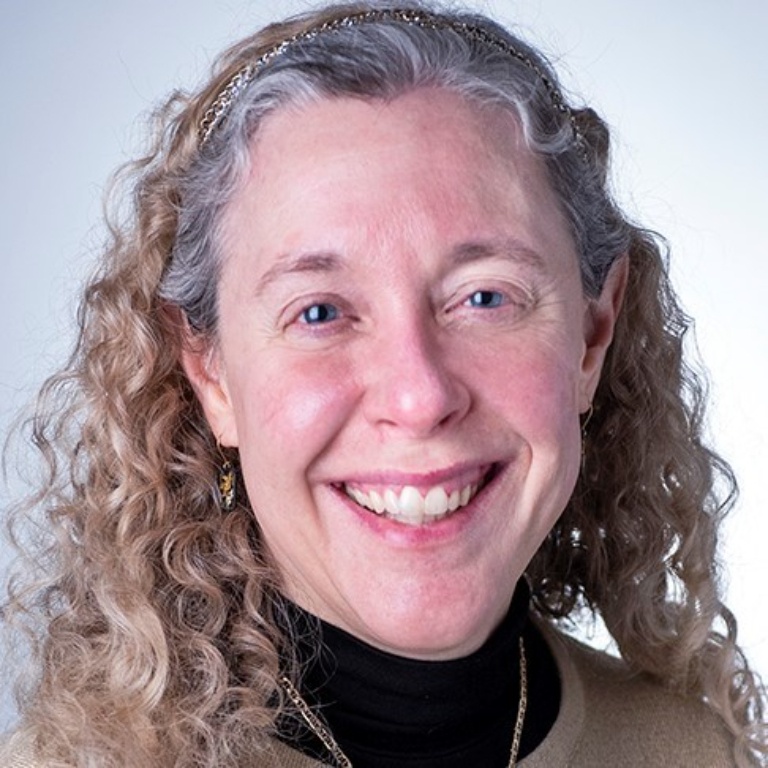 Email:

mebdon@iu.edu
Department:

UITS Human Resources Management Systems

Campus:

IU Bloomington
Meet Lora Fox, an IU staff member who has learned to balance managing administrative systems, pursuing her master's degree, and making it to marching band events.
What is your job position, how long have you been working here?
I began working for IU in May 2009 at the Cyclotron/Proton Therapy Center, and I joined University Information Technology Services (UITS) in February 2014. I have essentially the same position now as I did then, with a brief period of managing two teams in Enterprise Business Systems. I am currently the manager of the Human Resources Management Systems development team. We develop and support the applications used by UHR's divisions, including Benefits Administration, Recruiting/Talent Acquisition, and Compensation & Classification, as well as Academic HR/VPFAA, and Payroll/Tax (University Controller) – essentially all the ERP - related systems.
I am also the current Chair of IUWIT.
What was your path to get to where you are now? Were you always in tech?
It was a pretty circuitous path. I have been in IT or IT-related fields for 30 years this winter. I started out getting an Anthropology and Math dual BA degree from IU, and then a Master of Science in Biomedical Engineering degree at Ohio State. During my graduate program, to support myself, I was a graduate teaching assistant and taught programming to undergraduate engineers, mostly freshmen and sophomores. My first job out of school was teaching software programs to corporate employees, and on the side, teaching myself to become a software developer.
Essentially, at every job I have had, I had to be self-taught! When you think about it, 30 years ago, information technology as we know it today didn't exist. I wrote my MS thesis in WordPerfect for DOS and had to tape my actual SEM (Scanning Electron Microscope) photos manually on the printed pages, because that was easier to do than to count on MS Word 2.0 not to screw up all the formatting! Ask me about the first time I had to use a mouse – it was a train wreck! However, I didn't give up on a technical career - when I was in the working world, I got to do a lot of different things in my early career because the formal training and the expectations for an IT professional were always evolving. Now most people have a focus, but I got to try, and learn the hard way, everything you can imagine – building computers and servers, designing a network (and terminating network cables), database administration, system administration, software development, and QA!
How has your experience as a woman in tech been? Have you ever been in a position where you were the only woman in a room?
For the majority of my career, I have been the only woman in the room, especially if we're talking about women who have worked with computer hardware or in system administration. Even now, there are plenty of times when I am the only woman in the room, and still occasionally I'm the only woman in a leadership position in the room. It has progressed to a certain extent over the years; there is a better appreciation of what women contribute, and a better understanding of what challenges or barriers women face inside and outside of work. There is still a long way to go, particularly in STEM and IT fields – there have been times even in recent history where my technical knowledge was underestimated or went unacknowledged – there are people who see a woman manager of a technical team and think that she must be a figurehead. Overall, I have had a mixed bag of experiences in my professional career. Some places have been a joy to work; others have been disappointing or demotivating. I am happy to say I have a lot of great colleagues today whom I enjoy working with, both women and men!
What advice do you have for current women employed in tech? Women looking to enter the tech world?
You would hope that diversity, equity, and inclusion would be core values anywhere you work, but sometimes you must be the trailblazer. You have to know and show you belong through your capabilities and contributions, and then you find people - advocates, mentors, sponsors, and teachers - who can help you proceed onward and upward from there. A lot of it is knowing who you are, what you have done and can do, and what you are passionate about, because people will be inspired by your passion and your vision. Find those people who will recognize your talents and support you on your path early in your career! Don't forget to advocate for yourself as well - learning to advocate for yourself is a skill you will be working on every day in your professional career; it does not happen overnight.
As for other tips from my own experience, make sure you keep an ongoing record of every project that you have worked on, every contribution you have made to those projects and the role you played, every skill you have acquired, and any activity or side hustle you can use to demonstrate your potential and your value to an employer. So many times, women are told to downplay their achievements. Do not be afraid to self-promote and show people your skills and what you can accomplish with them. Choose projects that you are passionate about, because that is where you will really shine. If you can also learn strategic thinking early on and how to articulate your ideas in a clear and concise fashion, those are all key things that raise your executive presence in a corporate or university setting.
What has been your favorite project or technology you have worked with/on?
Well, I have worked on many different projects and platforms, in myriad industries! If I had to pick one source of pride, the most recent project that I felt very engaged in was helping to design and build the Talent Acquisition System that is currently used for IU Staff, which resides in our big ERP system, PeopleSoft. I was the technical systems analyst on that project, so I was able to guide the project from a technical perspective alongside the business analysts, and led my team in the development of it. I love everything about talent acquisition, so this was a place where my passion dovetailed nicely with the technology.
What are your passions outside of the workplace?
I read voraciously. I read executive presence and leadership style books, and murder mysteries to keep my mind sharp (and my knives sharper – just kidding!). Getting some exercise is also a hobby and goal,along with gardening. I have a pretty spectacular garden, if I do say so myself (thanks to my husband as well!) - it doesn't know it is fall yet, as it is still blooming. As to anyone who wants to discuss women in tech, I can do that all day – please find me on LinkedIn – I'm the only Melanie Ebdon.