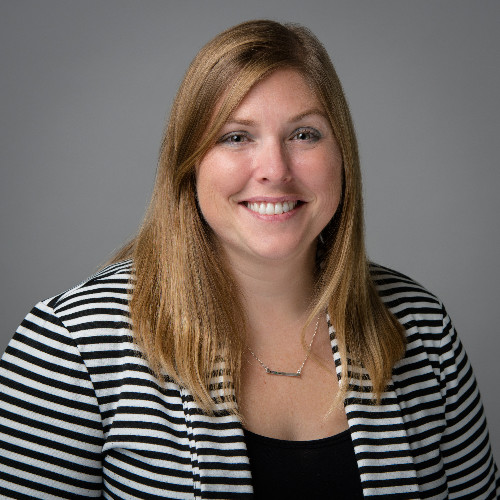 Department:

UITS Enterprise Business Systems

Campus:

IU Bloomington
Meet Lora Fox, an IU staff member who has learned to balance managing administrative systems, pursuing her master's degree, and making it to marching band events.
Can you describe your Career Journey?
I've been at IU for 18 years, but I did not start off in tech at all. After getting a degree in biology at IUB, I worked in customer service at the Bursar's Office, helping people understand their accounts. In this job I used my first enterprise business system, and I found I had an aptitude for understanding and leveraging these systems. When I heard about a job for a business analyst position, I realized I had experience with the troubleshooting and problem-solving that was needed in that role so I decided to apply. My unconventional path of entering tech was possible through my experience. Women often have more varied experience and their path to tech might not be a straight line from college.
What has your experience been like being a woman in tech?
Like many women in tech, I've been in positions where I was the only woman in the room. Early on, I saw how the same things said by a man and a woman are often received in completely different ways, and it's been something I had to keep in mind as a very "straight shooter" person. As a result, my leadership style prioritizes respect, hardwork, and focusing on people's unique skills. 
What advice do you have for women currently employed in tech?
Leverage your unique experience in non-tech areas to bring a new perspective and don't be hesitant to pursue a stretch opportunity . I want the workplace to focus on people's skills rather than the irrelevant factors about them, and respect everyone at the same level.  I would encourage women in tech to lead by example and embody the organization they want to work in.   
Who are you outside of the office?
I have two teenagers who tend to run my life, and right now keeping up with marching band activities is all my husband I get done.   Any free time is happily spent making memories with my family, my dog and friends.