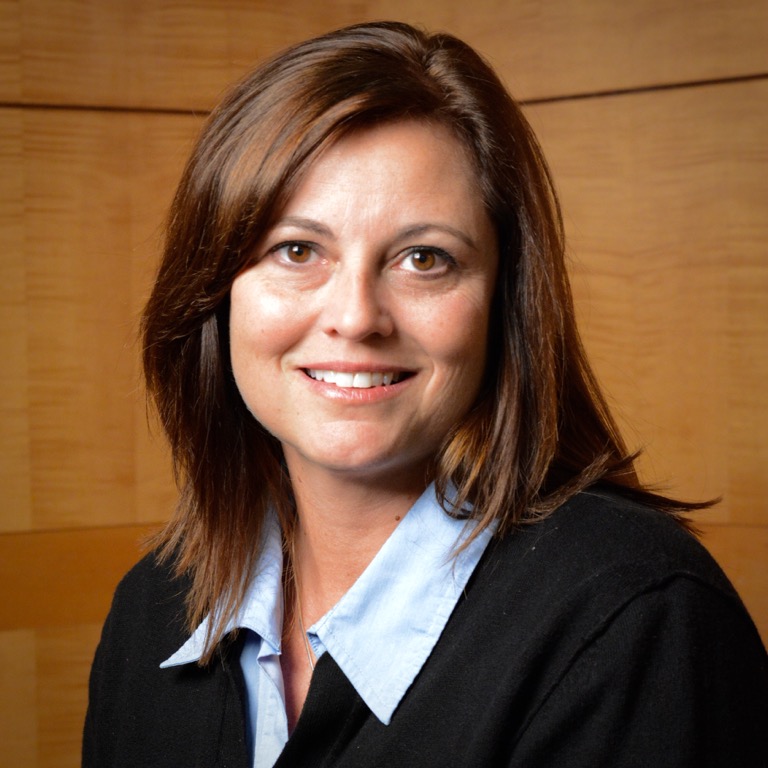 Department:

University Policy Office Data Administration

Campus:

IU Bloomington
Meet Lora Fox, an IU staff member who has learned to balance managing administrative systems, pursuing her master's degree, and making it to marching band events.
What is your job position, how long have you been working here?
I have been with Indiana University for 15 years working as a security analyst and FERPA compliance officer for most of my career.  I recently moved to a new position with the University Information Policy Office as a Data Administration Program Manager, so my role in data administration has expanded to all data areas, not just student data. Before IU, I worked at IBM which gave me a background in software design and vendor relationship management.
What was your path to get to where you are now? Were you always in tech?
Yes, I was always in tech. My undergrad degree was in Management Information Systems at University of Illinois and Indiana State, and more recently I got my Master's in Information Science at IU. Believe it or not, when I was an undergrad there were very few colleges that offered business information systems degrees.  Degree options in technology and Informatics have exploded in the last 20 years which is awesome for new students coming in interested in technology fields. In my career path, I started as a programmer and moved into software design and analysis, and then eventually moved to the data governance side of IT when I transferred from the business world to Higher Ed.
How has your experience as a woman in tech been? Have you ever been in a position where you were the only woman in a room?
Yes, I have found myself in that position before, but overall being a woman in tech has been great. Most of my managers over the years have been women who acted as mentors to me and some of them did face gender-based challenges in the 80's and early 90s, but that has not been my experience.  In my first year as a programmer, I was the only woman in my department, but I changed career paths out of interest, not because of that. When I first started working with voice activated products at IBM, it was evident that the mostly male development team were not anticipating the accuracy issues that occurred with different genders, so we did work to get a better balance of diversity in the design and testing of new products. I think it is so important to have that diversity especially in development and testing of applications to make a better end product.  So, from my perspective, being a woman in technology lead to exciting opportunities.
What advice do you have for current women employed in tech? women looking to enter the tech world?
Look for a mentor in your area of interest.  For me, it really helped to have other women share their experiences and knowledge as well as expand my view of what types of roles are available in technology.  I also suggest staying current and participating in online classes and communities (i.e. Educause groups) since things change so rapidly in the tech world.
What has been your favorite project or technology you have worked with/on?
As I mentioned, I worked on voice activation tech and children education software at IBM from 1995-2003, and I loved that. My children were able to help with testing.  We did compatibility testing of tech that was way ahead of its time like voice activation applications, video telephony, and smart home products. Years later, it's been cool to see Amazon Alexa and things like Facetime take off after seeing what it took to get there.  I also spent a great deal of time here at IU on expanding our institution's knowledge of FERPA and student privacy. This ensures students' rights are in the forefront of the technology and data decisions we make. I'm proud of the training program we have developed for faculty and staff.
What are your passions outside of the workplace?
I'm a mother of three girls, and it's been fun to watch them grow up!  All 3 decided to attend IU and my oldest has started her own career in social media.   My husband and I also love to travel to national parks or any beach destination in our free time.